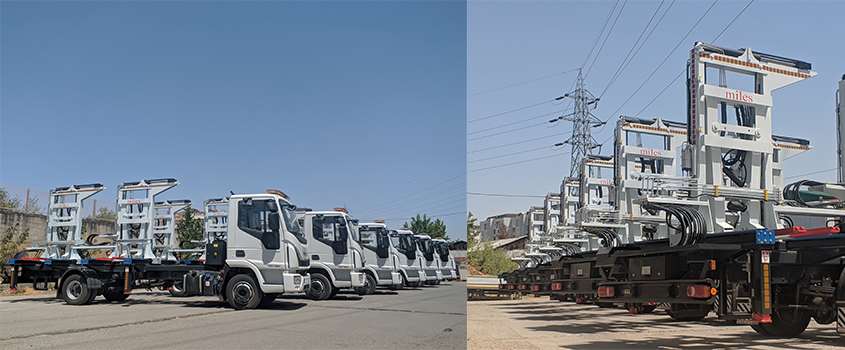 15.05.2019

MTT 4011 - MTT Eurolift Truck
6 units of MTT Eurolift Trucks – MTT 4011s were provided to operators in Bucharest, Romania. Maintenance and operation training were given to the consumer company officials.

6 adet MTT 4011 - Eurolift Bükreş, Romanya'ya teslim edildi, yetkililere bakım ve operasyon eğitimi verildi.
6 единиц эвакуаторов MTT Eurolift – MTT 4011 были предоставлены операторам в Бухаресте, Румыния. Сотрудники компаний-потребителей прошли обучение по техническому обслуживанию и эксплуатации.